Richard Westbrook champion Supercup 2006
SUPERCUP 2006
---

Richard Westbrook is the new champion – Richard Lietz claims third victory
Richard Westbrook from Great Britain has become the new Porsche Michelin Supercup champion with still two rounds left on the calendar. The 31-year-old professional racer from London captured the title after taking third place at the tenth round on the 4.6 kilometre Grand Prix circuit in Hockenheim. Over the course of the season, Westbrook climbed the podium at every race. On his way to taking the Cup he won in Imola, on the Nürburgring as well as at both races in Indianapolis. Additionally, he also planted his Porsche 911 GT3 Cup twice on second place and three times on third. In the 14-year history of the series, Westbrook is the first Englishman to take home the trophy.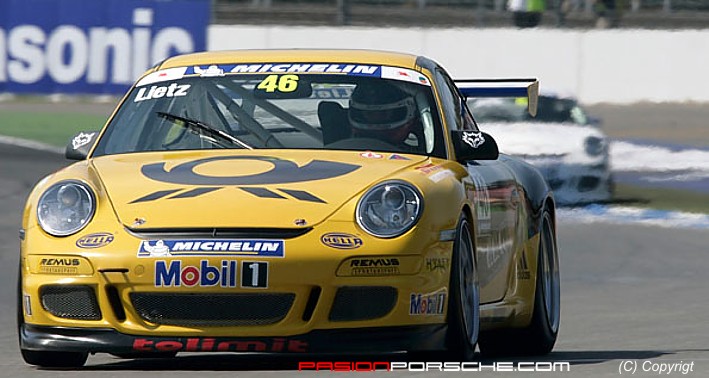 Richard Westbrook contested his first full season in the international Porsche makes cup last year, where he made a strong start by achieving pole position, fastest race lap and victory at the season-opening round in Bahrain. The Briton launched into his Porsche racing career back in 2002 in the Carrera Cup Great Britain, where he ranked second overall after his inaugural season. Westbrook repeated this result the following year before securing championship honours in 2004. The cornerstone of his motorsport career was laid in 1990 when he became British carting champion.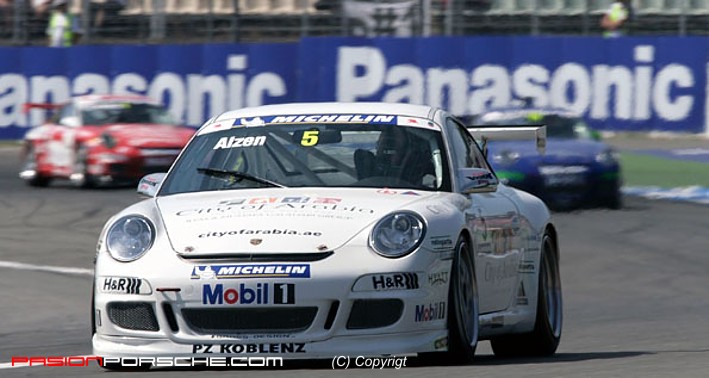 Victory at the tenth round on the Hockenheimring went to Richard Lietz from Austria. The 22-year-old took up sprint from pole position and held on to his lead over the 15-lap race distance. This is the second flag-to-flag victory for the young Austrian after Monaco, and the third win so far this season. Uwe Alzen from Germany crossed the finish line second more than four seconds behind Lietz.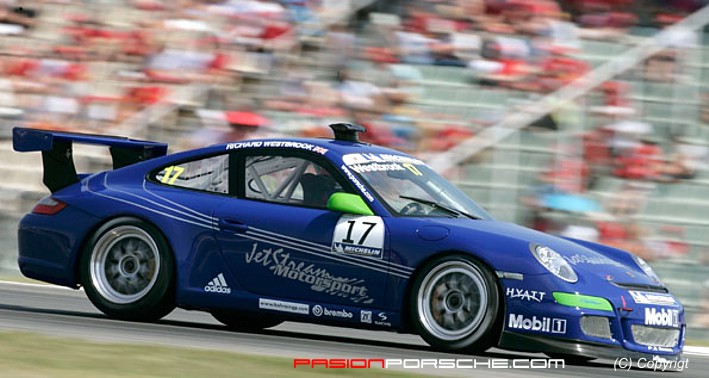 Fourth position went to the 2005 Supercup champion Alessandro Zampedri (Italy), followed by UPS-Porsche junior Lance David Arnold (Germany).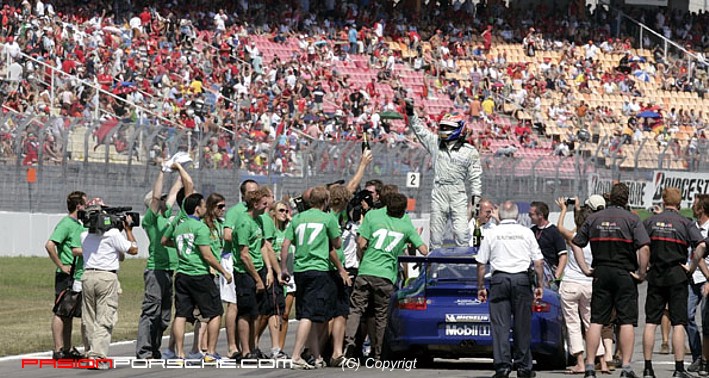 Richard Westbrook (champion): "This result is simply fantastic. I dedicate it with all my heart to my entire team. When I started the season driving for a totally new team I thought it was a gamble. No one knew just how good they were. Then we experienced such a fabulous season. It was always a lot of fun. Winning the title is the icing on the cake, but it was also the best season in my career. The car is brilliant. We won four times and climbed the podium at every race. Perhaps it looked easy but I can tell you it wasn't. I was up against the likes of David Saelens, Uwe Alzen and Richard Lietz. It was never easy. I'd particularly like to thank David Saelens. He put me under constant attack and we had some fantastic duels which made things exciting. I hold him in high esteem. What makes the championship title even more precious is the fact that I beat him here in Hockenheim – the home race of Porsche so to speak. That's something very special."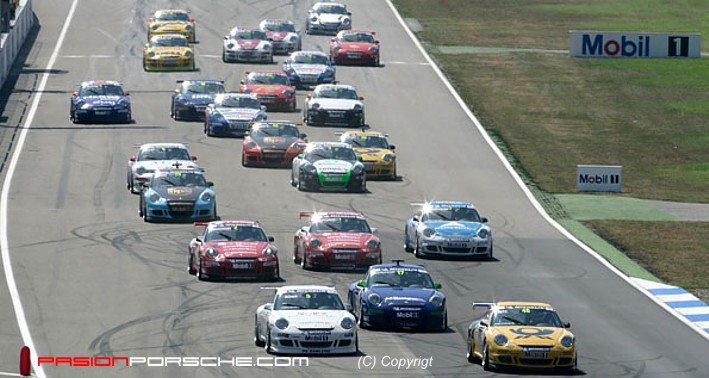 ---
Nuestro reconocimiento más sincero a Jürgen y Daniel, propietarios de

… por el excepcional trabajo realizado sobre nuestros coches, un trabajo que consideramos personalmente de 10 sobre una escala de 10
---
 Nuestro agradecimiento a

por su colaboración en este proyecto
---