Nuevo Porsche 911 GT3 Cup – 2010 

---
Porsche Motorsport ya tiene lista la nueva versión de su famoso GT3 Cup para la Temporada 2010, el cual os presentamos en
  dado el interés que supone para todos nuestros seguidores y los practicantes de la modalidad de circuito.
Numeroso detalles, como podréis apreciar, delatan el esmerado trabajo realizado por los ingenieros de 

para mejorar un coche que de por si ya se ha demostrado esta temporada 2009, como el mejor de los GT en diversas categorías.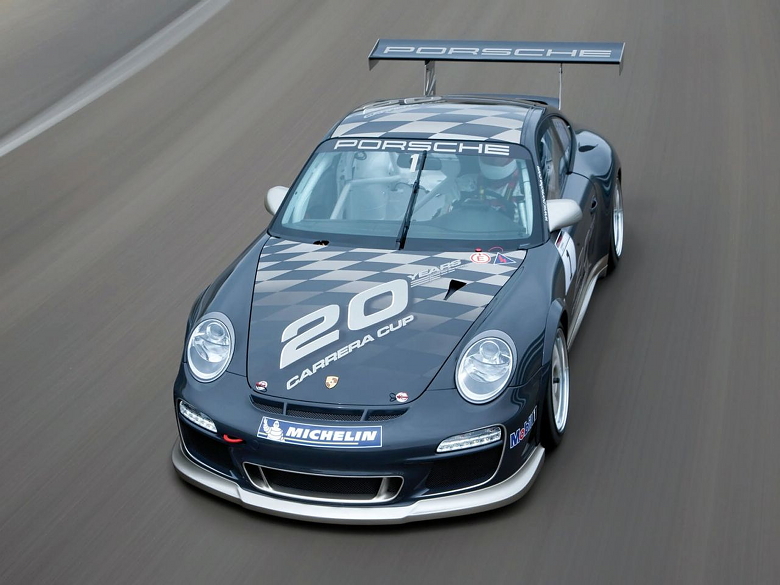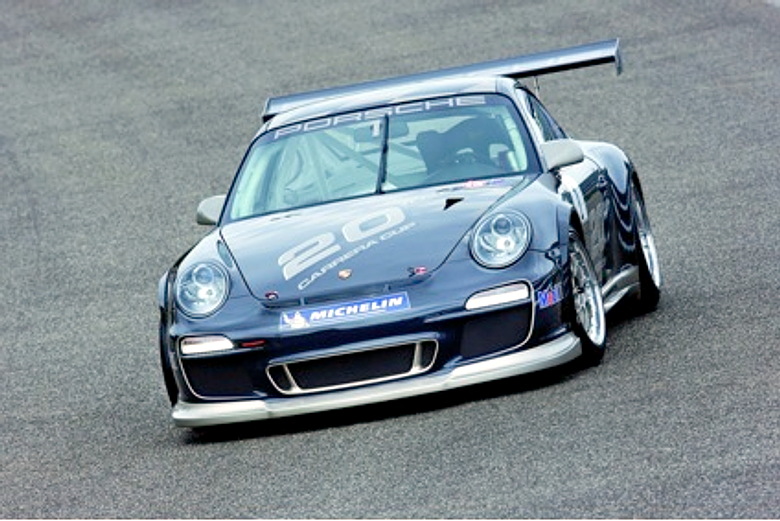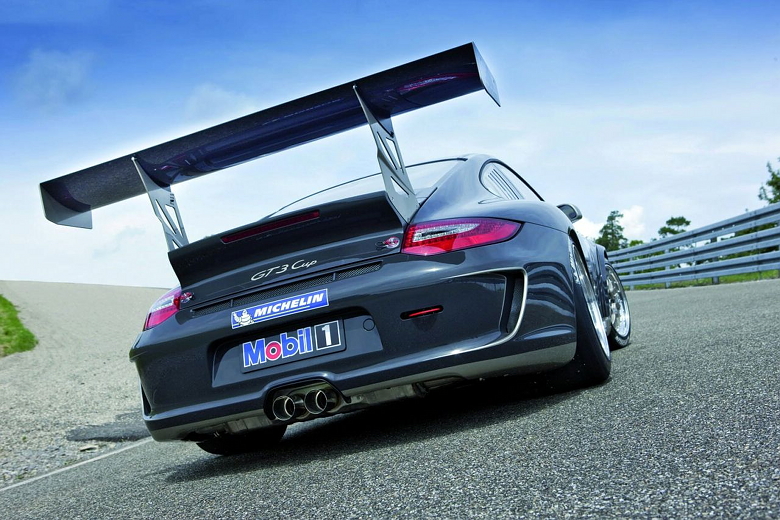 World Debut in Frankfurt: the New Porsche 911 GT3 Cup
New Edition of the World´s Most Successful Racing Car
---
Stuttgart. Stronger, wider, faster – the new version of the Porsche 911 GT3 Cup offers its many customers the world over even greater value than ever before. The successor to the best-selling racing car of all time built in a production series of more than 1,400 units is based for the first time on the 911 GT3 RS, with the weight of the racing model reduced significantly versus the lightweight road-going version.
This is the first GT3 Cup to feature the 44-millimetre (1.73") wider body at the rear, providing sufficient space for even larger wheels. Wider wheel arches also at the front clearly show that the front wheels are likewise new.
Engine capacity is up by 0.2 litres over the former model, engine output is 30 bhp more than before. The most important facts and figures: 3.8-litre six-cylinder horizontally-opposed power unit developing 450 bhp (331 kW), sequential six-speed manual gearbox, weight 1,200 kg (2,646 lb), racing version of the 911 GT3 RS.
The new GT3 Cup is clearly recognisable at very first sight through the special looks and design of the front end. The striking daytime driving lights come straight from the current generation of the 911, the front body panels are the same as on the 911 GT3 RS. The front spoiler lip is however 15 millimetres or almost 0.6" lower to provide significantly more downforce on the front axle. Downforce on the rear axle is also increased by the rear wing extended in width from 1.46 to 1.70 metres (57.5 to 66.9") and fitted higher up as a feature carried over from the even faster 911 GT3 Cup S in international FIA GT3 racing. The rear air dam with its striking air vent openings as well as the rear lights in LED technology, in turn, come straight from the road model.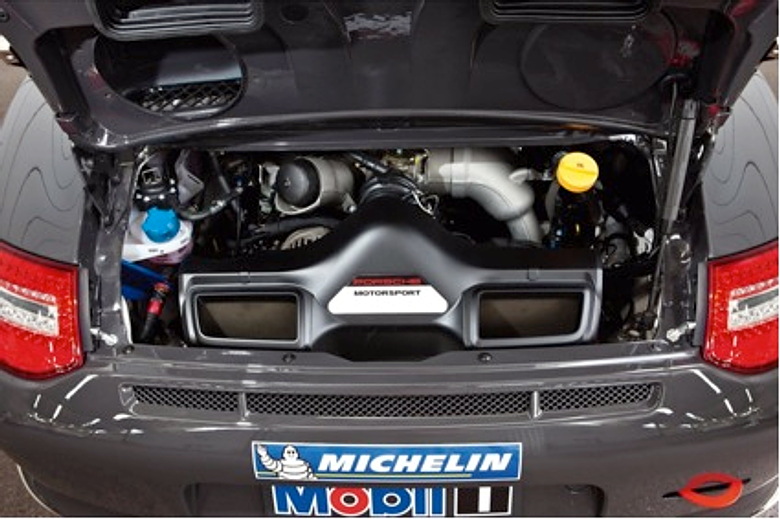 The power unit featured in the new 911 GT3 Cup is largely identical to the production engine in the 911 GT3 RS – same output of 450 bhp and same maximum engine speed of 8,500 rpm. Capacity of the Cup engine, however, is up from 3.6 litres on the former model to 3.8 litres on the new car, helping to increase engine power by 30 bhp.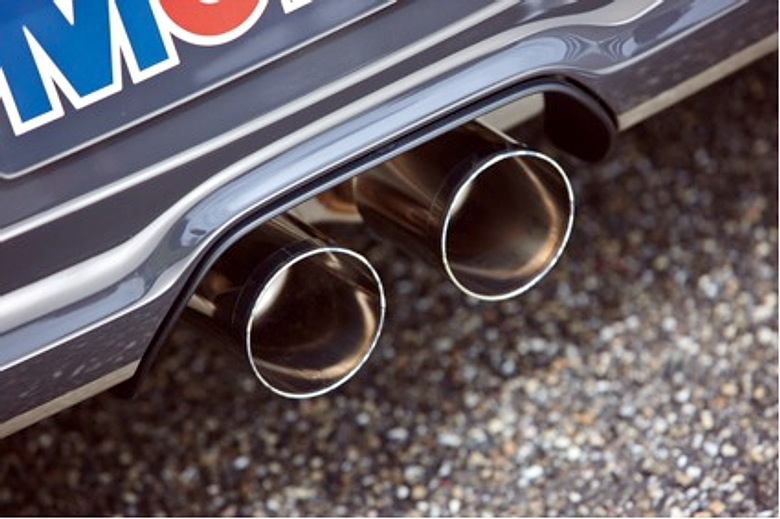 A racing exhaust system with a fully controlled catalytic converter helps to reduce harmful emissions to a minimum. As an exclusive feature in the Porsche Mobil1 Supercup held on the occasion of the FIA Formula 1 World Championship races, the new 911 GT3 Cup comes with a modified, special exhaust system offering an even more dynamic and muscular sound. Another feature exclusive to the Supercup version is PCCB Porsche Ceramic Composite Brakes also available on Porsche's road models. Compared with the composite cast brake discs featured on the Carrera Cup cars, this reduces the weight of the car by approximately 20 kg or 44 lb.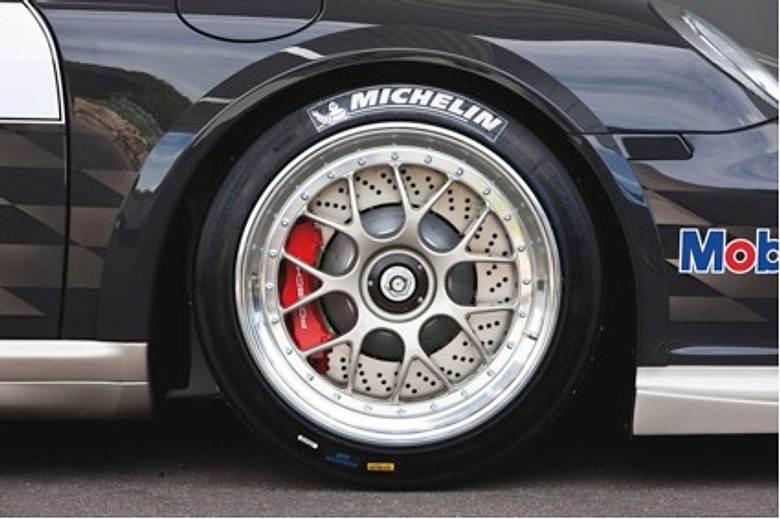 The wheel arches wider at the front and the flared wheel arches at the rear provide ample space for even wider wheels. Hence, the front axle comes with three-piece light-alloy rims measuring 9.5 J x 18 (previously 9 J x 18) and running on 24/64-18 Michelin racing tyres. The three-piece light-alloy rims on the rear axle are up by one inch in width, now measuring 12 J x 18 and running on 27/68-18 tyres.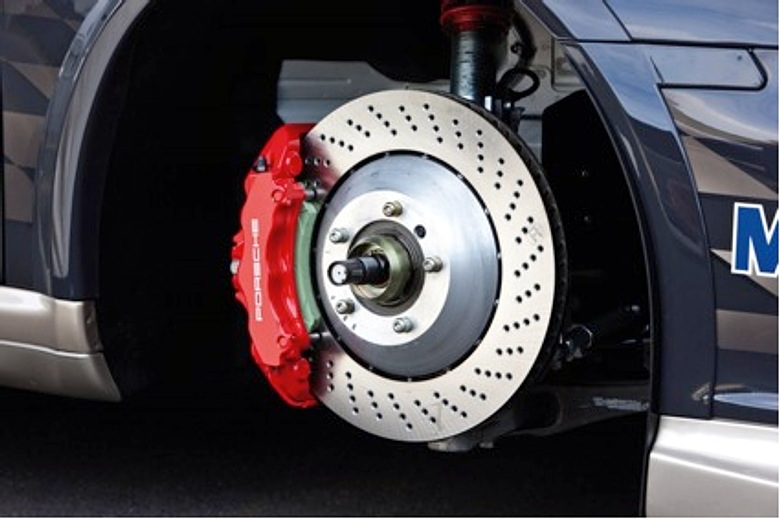 Additional Unibal joints are featured on the track control arms and the sword-shaped anti-roll bars front and rear are now adjustable to seven different positions on both sides, allowing an even more precise set-up of the car in accordance with the respective race track.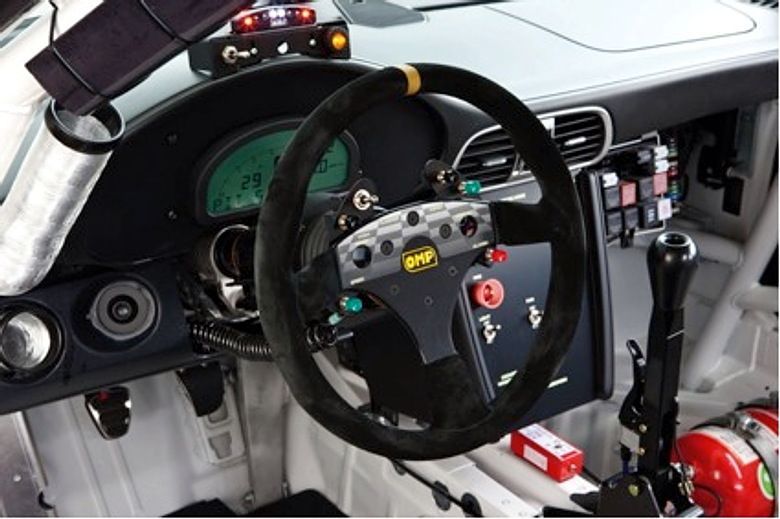 The cockpit of the new 911 GT3 Cup caters even more than before for the specific needs of the driver. An additional vent in the upper part of the front lid, for example, provides the driver with an even better supply of fresh air. The controls for the Info Display are now positioned directly on the steering wheel housing a total of six switches. And in addition to fore-and-aft adjustment, the steering wheel may now also be adjusted for height as on the regular production car.
The new Porsche 911 GT3 Cup available exclusively in Carrara White will be delivered to customers as of the end of October. In the upcoming season it will be raced in no less than seven cup trophies – not only in the Porsche Mobil1 Supercup on the occasion of Formula 1 races, but also in the Porsche Carrera Cups in Germany, Asia, Japan, and Italy, as well as the GT3 Cup Challenges in the USA and the Middle East.
The Euro base-price is Euro 149,850.- without value-added tax.
---
Esta nueva generación del GT3 Cup monta el mismo propulsor que su 'hermano' el RS. Se trata de un motor de seis cilindros bóxer y 3,8 litros de cilindrada que entrega 450 HP de potencia. Lo más destacado de esto es que tiene que empujar muchos menos kilos que el RS, exactamente 245 kg menos, lo cual supondrá una mejora en las prestaciones, algo que podremos confirmar cuando Porsche homologue las cifras de este GT3 Cup.
Esta nuevo GT3 Cup incorpora un sistema de escape modificado que hace más intenso el sonido del motor y una puesta punto de las suspensiones para acoplarlas al circuito en función de las necesidades del conductor/piloto. Al mismo tiempo, se montan frenos cerámicos, que aumentan la resistencia y la eficacia a la hora de frenar del modelo más rácing de Porsche.
A simple vista, el GT3 Cup es reconocible por su frontal, más agresivo que el del resto de la familia 911, y su spoiler frontal, 15 mm más bajo para asegurar un apoyo aerodinámico superior. Sin embargo, lo verdaderamente llamativo está en la zona posterior, donde encontramos un desmesurado alerón de 1,70 metros de ancho y situado muy arriba. Atrás también la carrocería está ensanchada, 44 mm más.
También las aletas, tanto delante como detrás, son más anchas para permitir el alojamiento de llantas y neumáticos de mayor tamaño. Así, delante contamos con llantas de 9,5×18 con neumáticos de competición Michelin 24/64-18, mientras que atrás se incluyen llantas de 12×18 para neumáticos 27/68-18
El conductor/piloto es tratado mejor en esta nueva generación del GT3 Cup, ya que recibe un ventilador adicional, que permite recibir mayor aire fresco del exterior. Además, el conductor tiene más a su alcance los controles de la pantalla de información –ahora se sitúan en el volante- y puede regular este elemento también.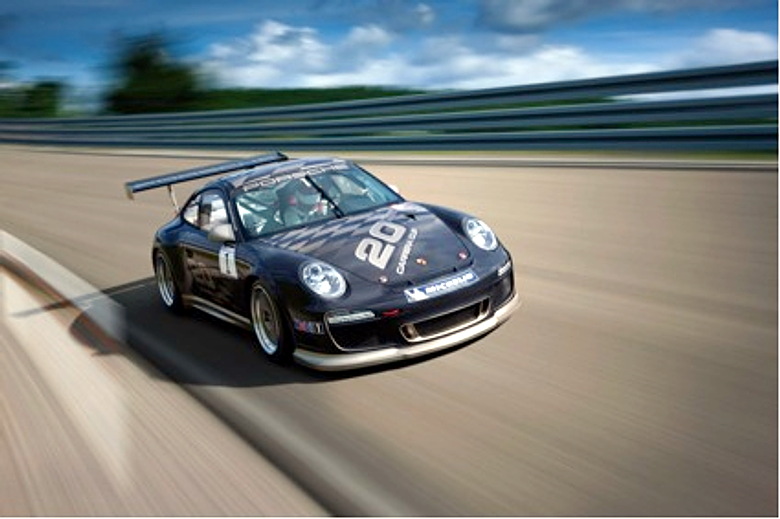 Sin duda una nueva y efectiva arma nacida del talento de los ingenieros de 

  en Weissach cuya evolución seguiremos atentamente desde la redacción de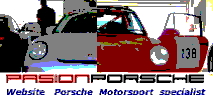 y el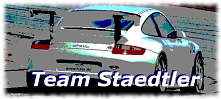 Un cordial saludo desde la redacción.
---